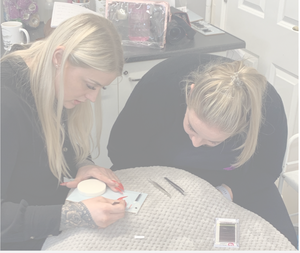 You pick the subject and we will tailor the time to suit you.

Wether its lash mapping, isolation, fan making, further tips & tricks we have you covered!

Models can be supplied for practical work. Youl just need to bring your usual lash tools along with you.

Minimum 2 hours. You must be fully qualified in lashes.
£45 per hour
Please contact us for dates prior to booking.
please be aware, booking fees are to secure your training date, these are non refundable and non transferable. For a full copy of our terms & conditions please contact us prior to making your booking.